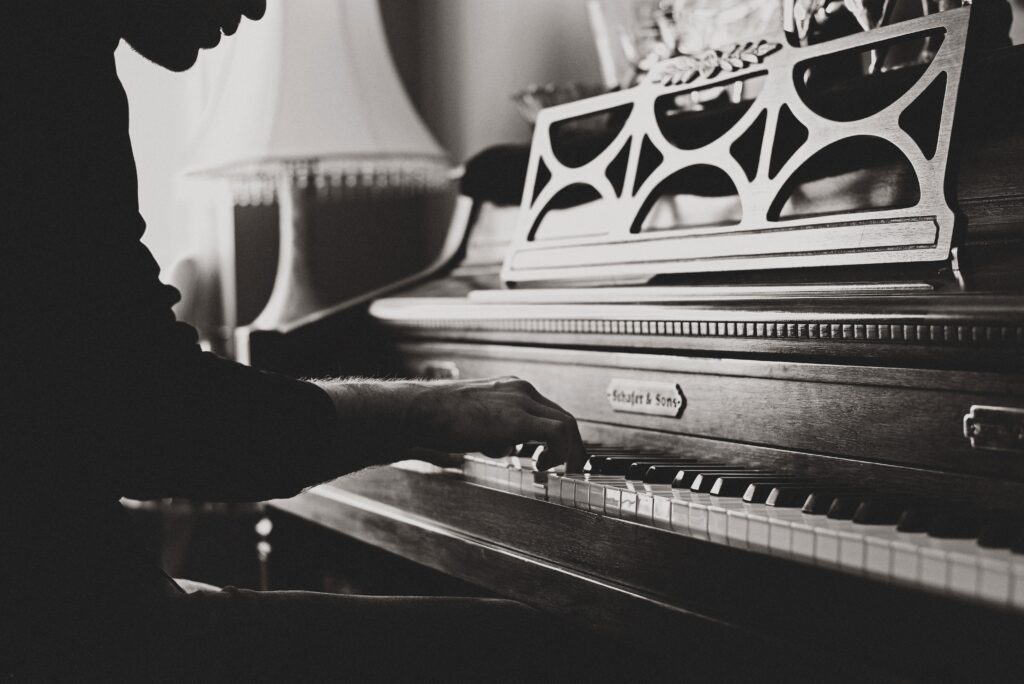 We are surrounded by beauty in this world, even on the days where the world feels most broken. In nature alone, we experience the changing of leaves in the fall, the sound of crashing waves, blooming of flowers, and the scents of fresh fruit. Beautiful artwork is displayed in museums all over the world and is even more accessible on our phones and computers. Music surrounds us in such a way that it is nearly impossible to avoid it—from the musical sounds of nature, to television jingles, elevator music, and movie soundtracks. The experience of beauty, whether looking out over mountains or listening to a Beethoven Symphony, is so often breathtaking. Yet somehow, the meanings of "beauty" and "beautiful" have been obscured by their casual and senseless use and we often forget where beauty really comes from.
What is beauty?
Our postmodern society scoffs at objective truth and prizes relativism above all else, so much that the very concept of beauty has shifted from an objective standard to being defined as "in the eye of the beholder." Beauty has become nearly synonymous with preference relative to each individual's experience. While it may superficially seem that the lack of an objective standard encourages more diverse opinions of beauty, it realistically devalues beauty because there is no standard outside of one's own opinion.
Christian beauty has a much deeper meaning than the preferential postmodern ideal. A Christian view of beauty is framed by the view of God as Creator of the world and all beauty. Christians believe that God created man and woman in His Image, and that "He has made everything beautiful in its time".1 This informs the belief that there is no beauty apart from God, and that beauty always comes in harmony with goodness and truth. Paul Munson and Joshua Harris Drake, professors at Grove City College, define Christian beauty as "The forms through which we recognize the nature and ways of God."2 This definition is an objective standard that allows for more than the physical representations of beauty by expanding its bounds to include expressions of beauty through goodness and truth. This objective standard also does not limit beauty but is in fact "endlessly diverse because it manifests an infinite glory [of God]."3
Viewing God as a good Creator provides a framework for understanding why flowers are gorgeous, food is delicious, and music is enjoyable. In a purely functional world of cold pragmatism, there would be no need for flowers to be pretty, food to taste good, or music to even exist. But God, in his mercy, made human beings in order to reflect his creative nature by giving us opportunities to experience his character through beauty. In spite of this understanding of God's creativity and design for his people, expressions of beauty are often justified and promoted as reasons for self-improvement rather than opportunities to experience God's character. Mankind has taken what was designed to be exquisite and made it merely "nice."
Classical Music?
One of the most striking examples of God's beauty being obscured by worldly labels of beauty is found in classical music. Classical music is often associated with old composers, long concerts, and fancy clothes. Music lessons are advertised for children as beneficial for brain development, attention spans, motor skills, and improving test scores. For adults, classical music is often recommended for improving sleep, preventing dementia, and even for helping with dieting.4 Even if all of these things are true, because of what we know to be true about God's character and beauty in His terms, there are many far deeper reasons why music should be valuable to us.
Beyond self-improvement, music is one way we can see God's character clearly on display. It is commonly said that music is meaningful because it communicates more than words can alone. This view misses the primary reasons music is valuable and fails to state what music is really communicating. Munson and Drake write that,
"When musicians arrange tones and rhythms to reveal their interrelatedness, their potential for harmony, and their potential as materials for design, they glorify a Creator so wise that he could endow sounds with such properties, and so good that he placed his human creatures in a world that contains these sounds. In this way, music communicates the character and providential oversight of God and, therefore naturally elicits emotions from souls made to worship him." 5
Music naturally affects people's emotions and can give voice to deep darkness and portray hope in ways words often cannot. Ultimately, beautiful music points us back to God's character, his love for us, and his creativity. This view of music and God's character should transform how we listen to music.
It is also important to note that a Christian view of beauty does not prevent the purposeful inclusion of dissonance. Rather, the Christian's understanding of beauty informs our standard to evaluate music as good and true on a deeper level than what simply sounds pleasing to our ears. The finale of Beethoven's Ninth Symphony gloriously and beautifully sparks hope for an eternity full of joy without any sadness. However, more reserved, "sad" music "pleases us by speaking truthfully (through tones and rhythms) about the effect of the fall and the law's curse on creation." Dissonance in music mirrors the tension and sadness often felt living on earth and allows for that reality to be expressed truthfully and beautifully. Moreover, the resolutions from dissonance are often even more breathtaking after the tension felt in the minor or dissonant sections. Beethoven's Fifth Symphony is an excellent example of this principle. Much of the piece is quite ominous in a dark C minor key, but the fourth movement gloriously moduates to C major which critics view as one of the most victorious sounding conclusions to a major work.7
Why does all this matter?
Our creative and merciful God made human beings in His image, meaning that we are creative by nature. Through art, the grace of God can be revealed to a needy world. Creating is often difficult, but we are made "to paint light into darkness, to sing in co-creation, to take flight in abundance."8 The ability to do so is a gift of God wherein he reveals his character more fully to his creation. I believe as Christians we are called to steward such beauty that reveals God's character because as author K.J. Ramsey writes, "beauty is quietly renewing the world."9 Through intentionally engaging with beauty, we move back towards what God intended for his creation and partake in His abundance.
Notes:
Eccles. 3:11
Munson, Paul Allen, and Joshua Harris Drake. Art and Music: A Student's Guide. Wheaton, IL: Crossway, 2014. 23.
Ibid. 26.
Locke, Robert. "8 Reasons You Should Listen More to Classical Music." Lifehack. Lifehack, July 27, 2015.
Munson, 85.
Ibid.
Beethoven, Ludwig van, and Elliot Forbes. Symphony No. 5 in C Minor an Authoritative Score ; the Sketches ; Historical Background ; Analysis ; Views and Comments. New York, NY: W.W. Norton & Company, 1972.
Fujimura, Makoto, and N. T. Wright. Art and Faith: A Theology of Making. New Haven, CT: Yale University Press, 2020.
Ramsey, KJ. "@Kjramseywrites on Instagram," October 11, 2021. https://www.instagram.com/p/CU6AANhJcET/.