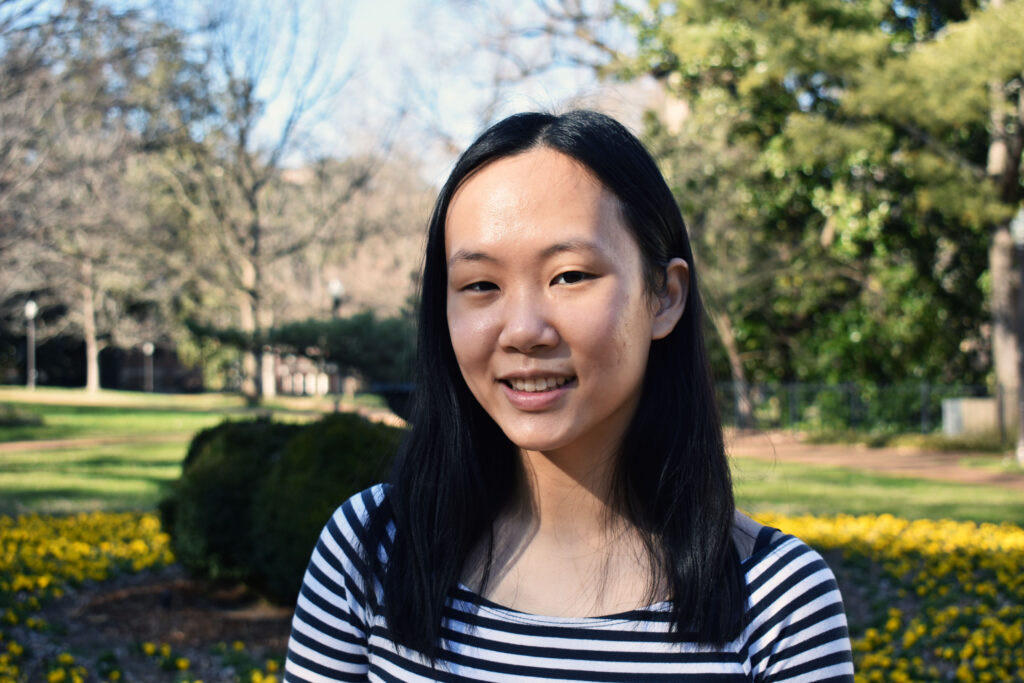 Joyce Huang ('24)
Before the pandemic, my faith was mostly based on what other people told me. I didn't really read my Bible or do research online, I just assumed that what people told me was right. Then when everything shut down and in-person church activities stopped happening, I wasn't able to see people as often. My faith was declining, but I felt like I didn't really need God.
I was remote last semester for my first semester of college, and I was really sad. I really wanted to be at college in person but I knew I couldn't be there. During my time of solitude at home, I started to read my Bible more. I realized you should take what others say with a grain of salt, because you can't always assume that what they tell you is right.
I focused more on my relationship with God, and started to rely on him more instead of on others. Before, I would go to other people for advice or comfort, but I learned to go to God instead. My faith now isn't as strong as it was before the pandemic, but it's definitely gotten a lot better since I came to campus. I haven't felt emotionally connected to God in a really long time, so I've just been waiting for the happiness I felt after becoming a Christian to come back.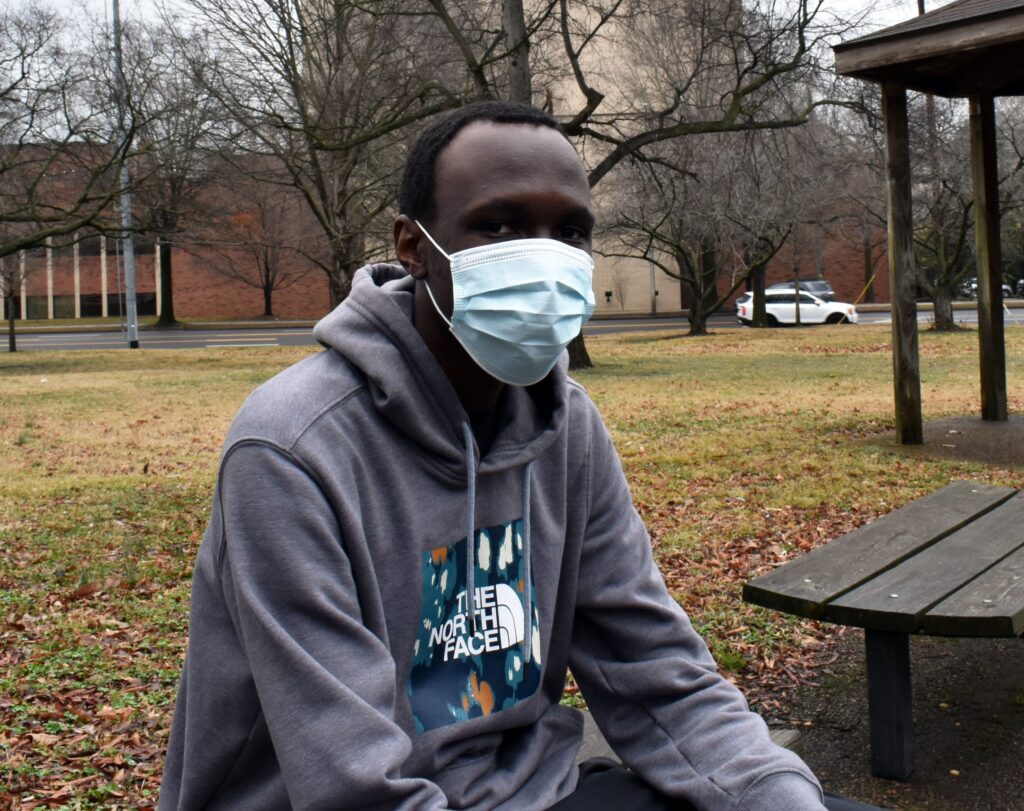 Paul Otieno ('23)
I spent the summer here with other international students, but everyone was isolated in their own rooms. I'm an introvert and I really value my solitude, but I was feeling really alone and I craved human interaction. All the churches in the Nashville area were closed, so my spiritual health was declining. God really came through for me when my church in Kenya started fellowship on Zoom. We would meet twice a week to check in on each other, listen to someone preach, and have fellowship. This Zoom fellowship helped me to remember that despite everything, God is still there for me, and I still attend the fellowship now.
I was also able to talk to my parents and friends on Zoom. The situation isn't too great back home. My mom runs a small business, and it was hit hard because of the pandemic, so she still had to work. My father got COVID in December, and he's immunocompromised, so it was really hard for me to not be able to go back and see him. Hospitals are too expensive, so he had to recover at home, but he's okay now. A few weeks before, my friend's father passed away. He's an international student from Ghana, and he wasn't even able to go home to attend the funeral.
One piece of advice I would give to my past self at the beginning of the pandemic would be to accept when your plans fail and move on. I made so many plans, and when I couldn't commit to those plans, I felt like my life was crashing down. But I've learned that every circumstance that happens in your life is for a reason and that God is in control if I choose to trust in Him.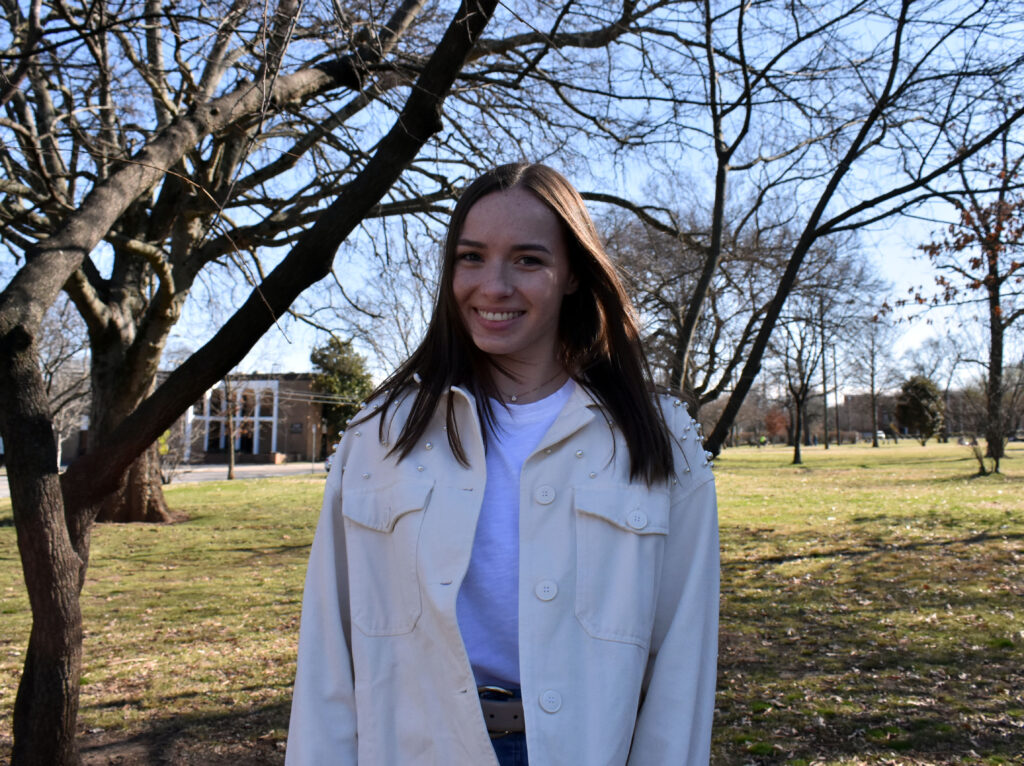 Penina Jeter ('22)
Something I've been learning this year is that God cares for me and wants to be with me, and He loves me even when I don't love Him or want to be with Him. It's been a hard year for me to connect with the Lord in ways that I've been used to in the past. It's been refreshing to realize his love and care for me is unconditional. I was thinking about this a lot going into the new year. 2020 felt like a bad year spiritually for me. Going into 2021, I was wanting to restart spiritually and be more intentional about my faith.
I felt very alone last semester, especially in the beginning. I live in a house with nine other people, but still didn't necessarily feel safe or comfortable. By the end of the semester, I realized that even though I didn't feel comfortable at home, being with my boyfriend all the time and feeling safe with him wasn't healthy for either of us. I didn't want our relationship to become codependent. I started to develop closer relationships with people in my house, and I really value those relationships now.
When I found out I had to move into quarantine housing, I was really sad at first. I cried on the phone with the contact tracing lady. I let myself be in a negative headspace, but I realized that I was going to be miserable if I let myself be. It's easier to let yourself feel bad and want other people to feel bad for you and take care of you. What helped was to let myself feel happy instead of wanting attention, and also asking the Lord to change the atmosphere and be there with me. He's always there, but I was just asking him to draw my attention to that.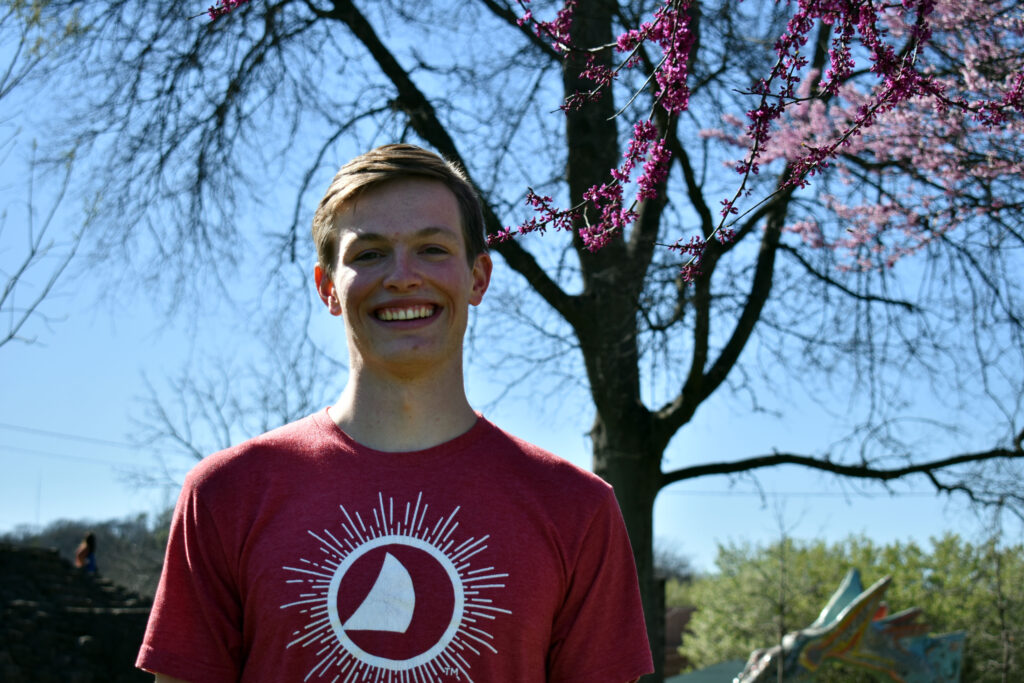 Matthew Kenigsberg ('21)
I tend to conflate spiritual health with happiness. Sometimes I have not been as happy, and that makes me feel like I must be doing something wrong spiritually, and if I was following God the way I was supposed to, I wouldn't feel that way. I think it was helpful for me spiritually to spend the summer at home. I was very lonely in high school since I was homeschooled, and being forced to spend the summer at home forced me to face some of that fear. That brought some healing, and I'm learning to trust God to take care of me specifically when it comes to loneliness. I think that's one of my biggest emotional doubts of God. I think that I have to take care of myself socially, and if I don't, I'll be unhappy. It's the belief that I need to look out for myself, and the evidence was that I had to take care of myself in high school. Have I seen God work through that? Yes. Do I still struggle with that? Yes. I think I'm more aware that I can trust God to take care of me, and that God is with me even if I don't feel fantastic, but in practice I don't always feel that way.
I think it's been harder for me to see God working in my life while at school. Fall of junior year, my close friends were already established, but I still made new friendships and felt like I was building some significant relationships. I think that's still possible this year, but it's just felt harder. I wouldn't say that I don't see God working, but sometimes it feels that way.
Sometimes I overlook how thankful I should be for the people I still get to see frequently, and I love getting to live with my flatmates. I still get to see my closest friends and those friendships are definitely a blessing and a joy. I tend to focus on comparing to the ideal in my mind, so I think sometimes I'm a little "glass half-empty," instead of thinking that my interactions are very fulfilling right now.
I don't feel like I'm far enough away that I feel like I have 2020 hindsight, but my piece of advice for my past self at the beginning of quarantine would probably just be to enjoy the relationships I have.