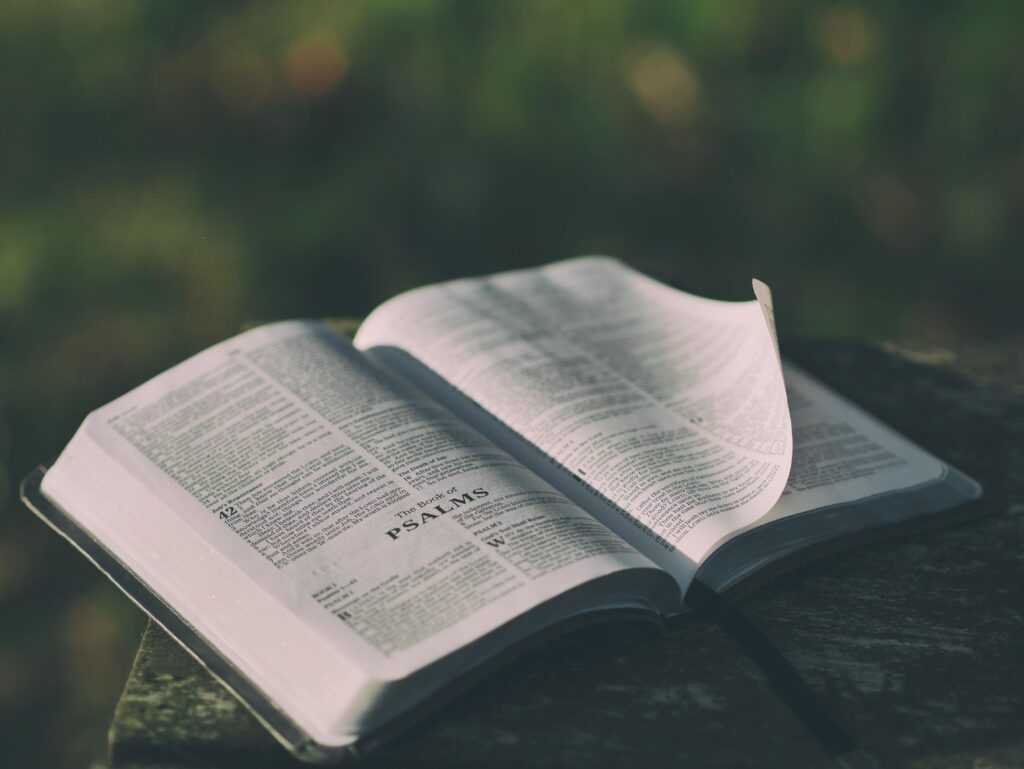 Risk is an essential aspect of work. Forbes magazine documents risk as a crucial part of business, from the proposal to choosing where to invest your time and money [1]. Plato analyzed the implications of vocational decision making, offering wisdom for people in need of guidance. Tao Te Ching in the East did similarly by encouraging people to pursue work that they enjoy [2]. Because we cannot know the future, every decision we make has an element of risk. Therefore, one must analyze indecision and how we are to subsequently choose which risks are worth taking.
Vocational indecision is often a result of the fear of making the wrong choice. The
phenomenological analysis of indecision takes into account various future possibilities, regarding vocational decision as "a process of untangling a present filled with uncertainty and doubt to clarify and envision a future path that will provide purpose, direction, fulfillment, and satisfaction" [3]. In a world where the future is never certain, risk provokes indecision, an apprehension that arises out of the desire to maximize a good outcome in the future
How should one respond to indecision?
Dietrich Bonhoeffer was a pastor and theologian from Germany during World War II, who strongly urged his fellow believers to boldly take action against the rise of the Nazi regime. He was ultimately involved in a failed attempt to assassinate Hitler and was executed just days before the American liberation of the prisoner of war camp [4]. In the midst of taking a risk that ultimately claimed his life, Bonhoeffer displayed confidence in making decisions, stating, "To delay or fail to make decisions may be more sinful than to make wrong decisions out of faith and love"[5]. Theologian John Piper analyzes this statement by concluding "risk avoidance may be more sinful – more unloving – than taking the risk in faith and love and making a wrong decision" [6]. Thus, a risk taken in faith and love is preferred over indecision – how does this help us determine what kind of risks we ought to take?
A Risk in Faith
Taking risks as a Christian is first an act of faith. The Bible defines faith as being "sure of what we hope for and certain of what we do not see" [7]. This contrasts with the colloquial definition of hope as "the expectation of something desired" [8]. Biblical hope is not simply an expectation, but an assurance of the eventual attainment of what is hoped for. This is true for the Christian because Christian hope is rooted in the sure, reliable promise of full reconciliation with God in heaven. Blaise Pascal explains this hunger found in humanity as reminiscent of "a
true happiness of which now remain to him only the mark and empty trace, which he in vain tries to fill from all his surroundings…the infinite abyss can only be filled by an infinite and immutable object, that is to say, only God Himself" [9]. Christians have a Biblical hope, sure and steadfast, [10] that Jesus will fulfill all of the deepest desires of the human heart, as He promised, "I am the bread of life; whoever comes to me shall not hunger, and whoever believes in me shall never thirst" [11].
The author of Hebrews documents Moses as a man exemplifying this type of faith. Moses grew up in the Egyptian house of royalty, but "refused to be called the son of Pharaoh's daughter, choosing rather to be mistreated with the people of God than to enjoy the fleeting pleasures of the world. He considered the reproach of Christ greater wealth than the treasures of Egypt, for he was looking to the reward" [12]. Moses took a life-changing risk based on faith. He was sure the eternal reward would satisfy his true desires far better than any reward he would receive in Egypt and took faithful action by following God, willing to sacrifice his socioeconomic status for a risk made in faith. Thus in times when we must decide between earthly prosperity or taking a vocational risk for the kingdom of God, the Christian is able to take a risk in faith because of the sure and steadfast hope of eternal security.
Vocationally, we realize that not all of our decisions can be made by simply choosing the "righteous" option over the "sinful" option. Sometimes we have two great options that are the cause of our indecision. Often, believers may ask themselves, "What does God want me to do? This is the desire of one to know the secret will of God regarding exact questions about the future, like "Will I marry this person?" or "Is this the right career choice for me?" This desire to know the future is appealing because it would be so much easier to know what the correct future is, so that one could simply follow that action. Most often however, God's will for our lives is hidden. It then follows that this noble desire of following God faithfully is easily warped into a desire for control, as "eliminate[ing] the struggle with our uncertainty is to eliminate the necessity of faith. We don't know everything that God knows. Yet we are called to trust God as we take uncertain steps" [13].
A Risk in Love
While Christians are called to make decisions in faith, the decisions must be motivated by love. Jonathan Edwards explains, "love will dispose our hearts to the submission to the will of God, for we are more willing that the will of those we love be done" [14]. The greatest risk ever taken out of love was Jesus's willingness to suffer a Roman crucifixion to pay the debt of our sins. In the Garden of Gethsemane, Jesus exemplified this love for God by praying for God's will, even if that meant a brutal death for himself. By loving God with this kind of fervor, temporal risks and struggles, while still great, are done joyfully out of an abundant love for God.
It may seem a daunting task to love God in a way where one would be willing to sacrifice themselves for His cause. John the Evangelist explains that love is: "not that we loved God, but that he loved us and sent his Son as an atoning sacrifice for our sins…We love because he first loved us" [15]. Thus, it is because of God's abundant love for us that we are able to love Him and desire His ways above our own. The Apostle Paul originally worked as a wealthy pharisee, a member of the Jewish elite but made the vocational decision to live life in danger, persecution, and poverty. This decision of faith was motivated by his great love for Christ. Many other believers modeled this love for God by making vocational decisions that consistently put their lives at risk, as he noted, "For your sake we are being killed all the day long; we are regarded as sheep to be slaughtered. No, in all these things we are more than conquerors through him who loved us" [16]. Through Paul and many early believers, one finds that the Christian career is not free from risk, and we can be certain that these risks were quite painful; however, a love for God that is brought forth because of His love for us incites a desire to honor God above all else, freeing the Christian to take risks for Jesus and become more than conquerors [17]. Jesus himself describes the kingdom of heaven "like treasure hidden in a field, which a man found and covered up. Then in his joy he goes and sells all that he has and buys that field" [18]. He similarly describes the kingdom of heaven as a pearl of great value, which was found by a merchant who sold "all that he had and bought it" [19]. Motivated by love for God, which by the Spirit aligns the believer to desire the righteous desires of God, the Christian heart takes vocational risks in faith because of the sure blessing of a relationship with Christ.
What happens when a risk has a bad outcome?
Regardless of how carefully one walks, struggle, and sometimes failure, will occur.
Musicians face this phenomenon more starkly than most. They work for weeks on piece to perform in front of an audience of hundreds, sometimes thousands of people, but they only get one chance to perform perfectly. Mia Chung of the Curtis Institute of Music acknowledged the risk associated with this vocation and the nerves that precede a performance. She has come to the conclusion that her work is a sacrifice [20]. This means that she practices her music to glorify God, and she performs to glorify God. Therefore, even if the performance doesn't go as planned, nothing is lost. She was practicing and performing for God, and that is not harmed by an imperfect performance. Though we are called to work hard, Christians can work under pressure without fear. Success is not based on a perfect performance but on dedicating your work to Christ, a goal which the humble heart can never fail. Therefore it is not only the risk of making a choice but the risk of the work itself that is to be offered as the sincerest sacrifice to the Lord. It is this that prevents the believer from idolizing work while still desiring to work hard for God.
Making vocational decisions is important in any life, and the element of risk is inevitable for anyone who makes decisions about an unknown future. For the Christian, these decisions are to be made in faith of the goodness of God that surpasses all that is on earth and trusting God when taking uncertain steps. This then can only be accomplished when motivated by a sincere love for God, rooted in His great love for us, displayed through the sacrificial death of Jesus for mankind. Lastly, Christians are to model this sacrifice by acting as living sacrifices in both the decisions made and the work produced so that all action is done for the glory of God
and in all certainty, these risks taken are never wasted.
Endnotes
Justin Grome, "The Importance of Taking Risks in Business," Forbes, last modified December 2, 2021, https://www.forbes.com/sites/forbesbusinesscouncil/2021/12/02/the-importance-of-taking-risks-in-business/?sh=7e21d2df555d.
Paul J. Hartung, "Indecision, Vocational," Encyclopedia of Applied Psychology, 259-262, https://doi.org/10.1016/B0-12-657410-3/00679-6.
Ibid.
History.com Editors, "Anti-Nazi theologian Dietrich Bonhoeffer is hanged," History, last modified April 7, 2021, https://www.history.com/this-day-in-history/defiant-theologian-dietrich-bonhoeffer-is-hanged.
John Piper, Risk is Right (Illinois: Crossway, 2013), 21.
Ibid.
Hebrews 11:1 (English Standard Version).
OED, https://www.oed.com/view/Entry/88370?rskey=ppTBCo&result=1#eid.
Blaise Pascal, Pensées (Project Gutenberg EBook, 2006), 113.
Hebrews 6:19 (English Standard Version).
John 6:35 (English Standard Version).
Hebrews 11:24-26 (English Standard Version).
Thomas Brewer, "The Struggle to Find God's Will," Tabletalk, 2020,
https://tabletalkmagazine.com/article/2020/01/the-struggle-to-find-gods-will/.
Jonathan Edwards, Charity and its Fruits, (Florida: Chael Library, 2004), 5.
1 John 4:10, 19 (English Standard Version).
Romans 8:36-37 (English Standard Version).
Piper, 42.
Matthew 13:44 (English Standard Version).
Matthew 13:45 (English Standard Version).
Mia Chung, Veritas Forum, February 5, 2022.