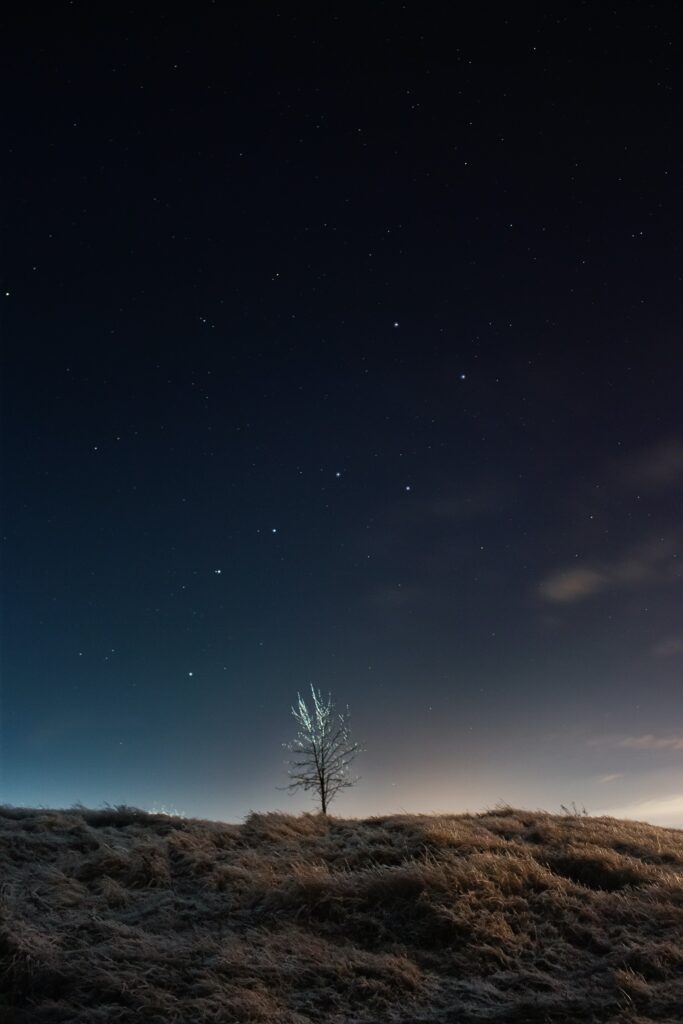 What is loneliness?
"Loneliness is and always has been the central and inevitable experience of every man."1 The pain of loneliness is something we all feel at some time. Most of us try to subdue it, masking over our hurt with pretenses of happiness and artificial satisfaction and crowding our lives with hundreds of distractions. We assume that by hiding our loneliness, we will be able to ignore it, move past it, and go on with our lives. Instead, we are giving it power, allowing it to slowly creep into our lives and dictate our thoughts. We start to question our worth and cling to any hope of happiness, all while searching for something to quench our inner thirst for acceptance and peace.
It's in our human nature to thirst for community, to satisfy our desire to be loved, known, and wanted. But physical or emotional solitude and unrealized expectations for friendship and connection can lead to feelings of emptiness that are familiar to many people. Cigna's 2020 Loneliness Index reveals that about three in five Americans report they are lonely, and these numbers have only gone up since the COVID-19 lockdown.2 Despite the overwhelming prevalence of loneliness in the United States, it is rarely talked about. The pain of loneliness, though avoided and shut down, has been described as "a common denominator in the equation of life."3 It is defined by Jon Bloom as feeling disconnected, alienated, or misunderstood by others, leading to an "isolation of being despised and rejected."4
Why do we experience loneliness?
Authors James Cofield and Richard Plass discuss loneliness as proof of humans' fundamental design as relational souls, as being "designed for and defined by our relationships," and as being "born with a relentless longing to participate in the lives of others."5 This relentless longing stems from our innate desires to be loved and wanted, desires that most people spend their entire lives trying, and often failing, to satisfy.
As a Christian, I believe all humans are created in the image of a relational God. In fact, the very essence of God is the trinitarian idea of communing in love with one another. The Christian God, by definition, exists as three separate Persons in one, as Father, Son, and Spirit in relationship with each other. The relationship of the Trinity is love itself, a love that at its core can only exist "if God exists as community."6 Cofield and Plass argue that as created by the God of love, humans bear God's relational likeness and thus are created to live in communion with others and with God.
We as humans need community and connection in order to thrive, but loneliness isn't something we can avoid. In his sermon series "Only the Lonely," Paul Matthies suggests that "loneliness is not just the absence of people; it's the presence of pain, the pain of separation from God and others." Pain is unavoidable, a natural yet "inescapable consequence of the fall," which was the first act of human rebellion by Adam and Eve in the Garden of Eden. In the Christian Bible, the story of Adam and Eve tells of their betrayal of the trust and fellowship they had with God in exchange for the lie that acting on their own outside of the clear instruction of their Heavenly Father would somehow attain fulfillment. Their decision to eat of the forbidden fruit and choose the "pleasures of sin" resulted in the inheritance of pain, isolation, loneliness, and despair.7
What is individualism and enoughness?
As we strive to find hope amid pain and attempt to respond to our innate desires for community and connection, we find ourselves lost and desperate for belonging. According to BBC's 2020 global Loneliness Experiment, these feelings of loneliness are most common in individualistic societies, the United States being among them.8 Although the world around us attempts to provide the hope we so desperately seek, individualism has actually added to the loneliness and emptiness we feel.
Though we are created for communion, we live in a culture that magnifies and prioritizes the individual, teaching us that independence reigns and that by experiencing loneliness and pain we are somehow unable to deal with our lives. Our culture screams loneliness is shame. Individualism teaches us to hide our loneliness. It grasps for hope as we attempt to fill our void and respond to the shame and unworthiness we feel, telling us that "proving our own worth and sufficiency will get us what we [think] we [want]."9 We feel as if we need to add to our lives, work harder at something, and prove our worth and abilities in order to be made whole, in order to feel like we have everything we want and need. But there will always be more, always something seemingly better to gain, and always someone else who appears to have attained more or been more successful.
In response to the divisiveness of comparison and a need for hope in a hurting world, our culture has produced social media slogans like "you are enough" to attempt to uplift those who feel they could never be enough, have enough, or do enough to feel whole. But claiming that we are enough tells us so much more than simply that we don't need to change in order to be accepted. Although there is value in being confident in ourselves and who God created us to be, it can be easy to overlook what "you are enough" actually means as we scroll past the phrase countless times on social media.
How does our culture define enoughness?
Our generation is one in which we measure our self-worth and value based on how successful, popular, beautiful, and busy we are. In the Christian world, identity can be found in how godly or spiritually disciplined we are or appear to be. In his book You Gotta Keep Dancin', Tim Hansel argues that "we are a nation of people consumed by having, not only material things, but facts, knowledge, love, happiness, and abundance."10 Ownership has driven our sense of worth, and in our discontentment and loneliness, it seems as if we are surrounded by reminders of our shortcomings and lack, leading us to look at another's life and covet something they have. It's in our human nature to compare, and individualism drives this tendency towards comparison. It fills our minds with the lie that in order to feel enough, in order to satisfy our desires for love and connection, we need to add something to our lives, work harder, strive to gain success and make more friends, or even strive in our relationships with Jesus to appear more holy. Our sense of ownership and control over our lives can become an idol as we look to acceptance and success to define us. We see our own worth through the lens of what we have or do, but when we measure our feeling of enoughness against the idol of ownership, we will find that we never have enough. Making more friends will not magically take away our loneliness. When we search and seek things of this world, including the good things, to satisfy our desire for wholeness, they will always run dry and leave us feeling empty inside.
What does Christianity say about individualism and enoughness?
Rather than finding our identity in our own personal view of ourselves, the Christian gospel turns our search for identity toward our Creator. God delights in transforming our feelings of emptiness into those of abundance, demonstrating to us our value by allowing us to see ourselves through His eyes. In the words of author James Bryan Smith, "the parts of us that cause us shame do not shame God." God invites us into the mystery of His love and heals us "by removing the core of our shame: the fear of rejection."11 God does not leave us. He calls us worthy and beloved. In the Bible, 1 John 3:1 reminds us of "how great a love the Father has bestowed upon us, that we should be called children of God!" As His adopted children, we are "permanent objects of His love."12 Jesus calls us his own and bestows value on us that is so much greater than that from any other person or anything we could come up with ourselves. John Piper once said, "We weren't meant to be somebody — we were meant to know Somebody." We were created to reflect our Creator's character and to enjoy making much of Him.13 There is much joy found in surrendering the idol of ownership, giving up our need for recognition and control, and shifting our focus from ourselves to our Creator.
I would argue that glorification of the individual actually contributes to loneliness, as claiming that we alone are enough undermines the truth that all humans are created as relational beings meant to live in community with others and with our Creator. Followers of Christ live for a God greater than themselves, one who is never-changing, even in the midst of a roller coaster of emotions. The Bible tell us that we are not sufficient "in ourselves to claim anything as coming from us, but our sufficiency is from God."14 But this is wonderfully good news.15 Our striving, our accumulation of things and success, and our efforts to have more in this world don't compare to the eternal source of comfort and peace of Jesus Christ. The satisfaction that comes from Him is not only sufficient, but abundant. He is more than enough. In Him we are complete, and as we grow in relationship with God, we discover an intimacy with Him — a Romance, as authors Brent Curtis and John Eldredge call it — that satiates our deepest desires to be fully known and loved.
What is the path to healing?
Author James Bryan Smith argues that, as we dwell in the pits of despair, emptiness, and rejection, our path to healing should be one of self-surrender. He explains that when we "take our eyes off of ourselves and our vain notions of perfection" and instead "turn to God in complete nakedness, we will find nothing but acceptance." Our God draws near to us "in our honesty, our poverty, our need."16 Thus, experiencing freedom comes first from recognizing our need.
In times of loneliness, we do not merely need to hang out with more friends or even to be more religious. We need an abundant, eternal source of saving grace. The Christian worldview offers this grace in the person of Jesus, who welcomes us into fellowship with himself to live as one with him, just as Jesus and the Father are one.
Although feelings of loneliness and unworthiness can feel insurmountable, laying them down at the feet of Jesus allows us to enter into this fellowship with Him, where we are "invited to the grace of being known." As we relinquish our control over our feelings, we can embark on a path to healing marked by a love that is continually and abundantly bestowed upon us. We can allow our feelings of shame and despair be transformed into something beautiful.20
Notes:
1Wolfe, Thomas
2"Cigna Takes Action to Combat the Rise of Loneliness and Improve Mental Wellness in America," January 23, 2020.
3Schutte, Shana. "The Gift of Loneliness," February 1, 2007.
4Bloom, Jon. "Jesus Understands Your Loneliness." Desiring God, July 27, 2018.
5Plass, Richard, and James Cofield. The Relational Soul: Moving From False Self to Deep Connection. Downers Grove, IL: InterVarsity Press, 2014.
6Crosspoint Ministry. "Relational God … Relational Beings." CrossPoint, January 28, 2014.
7Reinke, Tony. "20 Quotes on Loneliness." Desiring God, March 6, 2014.
8Manuela Barreto, Christina Victor, Claudia Hammond, Alice Eccles, Matt T. Richins, Pamela Qualter. "Loneliness around the world: Age, gender, and cultural differences in loneliness." Personality and Individual Differences 169, February 1, 2021.
9Ramsey, K.J, and Kelly M. Kapic. This Too Shall Last: Finding Grace When Suffering Lingers, 86-87. Grand Rapids, MI: Zondervan Reflective, 2020.
10Hansel, Tim. You Gotta Keep Dancin': in the Midst of Life's Hurts, You Can Choose Joy! Colorado Springs, CO: Life Journey, 2004.
11 Smith, James Bryan. Embracing the Love of God: the Path and Promise of Christian Life. New York, NY: HarperCollins Publishers, 2008.
12Sparks, John. "1 John 3:1-3, God's Love for His Children." God's Word 4 You, August 24, 2017.
13Lee, Trip. "You Were Built to Brag." CROSS conference, December 2016.
142 Corinthians 3:5
15Ramsey, K.J, and Kelly M. Kapic. This Too Shall Last: Finding Grace When Suffering Lingers, 87. Grand Rapids, MI: Zondervan Reflective, 2020.
16Smith, James Bryan. Embracing the Love of God: the Path and Promise of Christian Life. New York, NY: HarperCollins Publishers, 2008.
17Elliot, Elisabeth
18Reinke, Tony. "20 Quotes on Loneliness." Desiring God, March 6, 2014.
19Ramsey, K.J, and Kelly M. Kapic. This Too Shall Last: Finding Grace When Suffering Lingers, 60-61. Grand Rapids, MI: Zondervan Reflective, 2020.
20Reinke, Tony