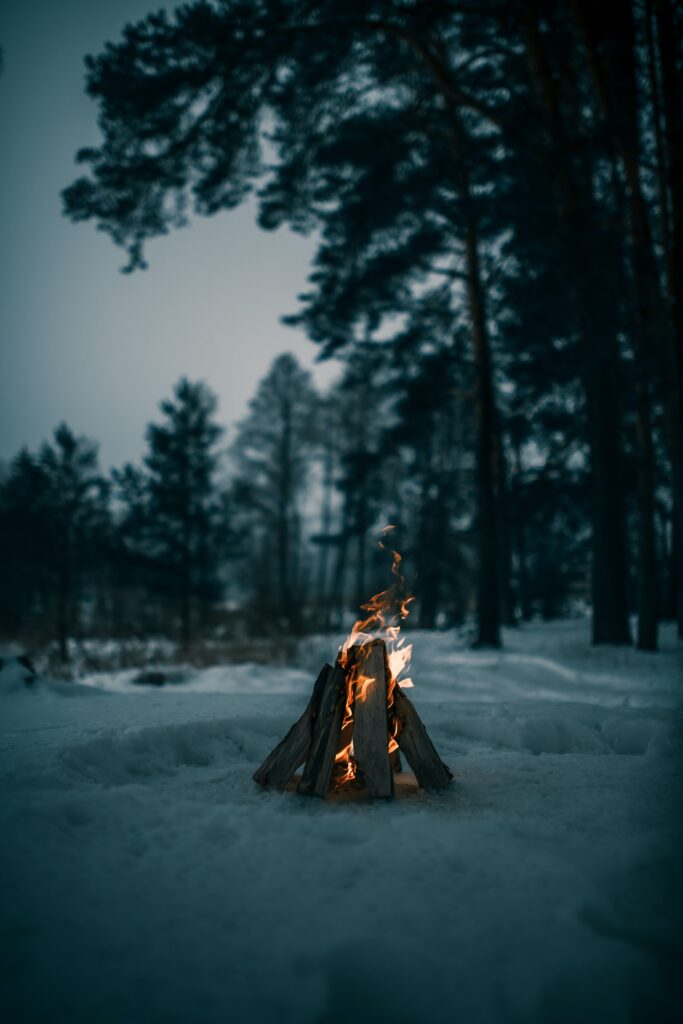 I often stare into the flashing lights of my radio station control board wondering if anybody is actually listening. With the busy nature of everyone's lives amidst a raging pandemic, I imagine the number is quite low. So you can imagine my delight when I received a letter from a self-proclaimed "long-time listener" personally addressed to me. Not only was the author a listener of my show, but he was a fan of every program on the station, writing, "You [the dee-jays at the station] are like old friends who stop by to play music and talk, and I listen!" The author's kind words had already made my week, but as I neared the end of the letter, I was taken about by his final remark: "Respectfully, Joe — Please forgive me that I'm writing from jail."
Over the next few days, I could not get Joe's closing plea — "please forgive me" — out of my head. My mind raced with questions about Joe and why he needed forgiveness from me of all people. I did not personally know him, nor did I hold any sort of ill-will towards him, yet he was asking me for something which I did not think I could give him. I soon understood that in the absence of forgiveness from both directly and indirectly impacted parties, presently and formerly incarcerated individuals face severe isolation which extends beyond the physical walls of any prison or jail.
The statistics on incarceration show that it is imperative to consider the population of Americans who may be in prolonged isolation. It is estimated that there are 2.3 million individuals currently incarcerated in the United States (approximately .7% of the national population); this population consists of both convicted individuals and some charged persons awaiting trial.1 Convicted individuals' sentences to jail or prison in America average around three years.2 Beyond just those who are currently incarcerated, it is estimated that one in three adults in the United States possess a criminal record. With these statistics in mind, it is clear that many millions of Americans are grappling with the realities of post-incarceration or, at the very least, life with a criminal record.3 This population stands vulnerable to discrimination and subsequent isolation after serving their formal sentence.
Individuals with criminal records often face consequences for their criminal actions beyond what the courtroom prescribes. Legislative bodies in America hold the power to directly deny convicted individuals certain negative liberties. Sometimes, this takes the form of barring child predators from serving as teachers after completing their sentence, a restriction borne out of understandable concern for protection. Often, states also strip convicts of their voting rights, a restriction that has proven far more controversial. In other cases, the discrimination is more indirect: convicted individuals may struggle to find employment after their sentence due to the blight on their record. Both direct and indirect forms of discrimination only serve to prolong the pain of all parties involved: an alternative to these unnecessary isolating tactics comes by forgiveness.
As Joe identified, forgiveness is one of the only remedies to this ostracization. Forgiveness is the act of abandoning resentment towards an entity – a definition that may be short but is by no means easy or commonplace. In a society which focuses on self, forgiveness is not always the popular answer, and it certainly is not the easy one. A person must confront his or her own conscious and unconscious biases about convicted or formerly incarcerated individuals which involves intense and sometimes painful reflection. For a further consideration of forgiveness, the United Nations Office on Drugs and Crime's two stages for convicts during and after their sentencing serve as helpful framework for assisting convicted individuals: rehabilitation and social reintegration. Rehabilitation focuses on one's internal journey to reformation, while social reintegration focuses on more external, communal factors which affect one's reestablishment in society.
Rehabilitation
There are many moral reasons which drive our American society to constrain convicted people's liberties. These reasons range from a desire for punishment to a pursuit of safety from those deemed dangerous. However, over the past few centuries, incarcerating someone in hopes of rehabilitating them has become the most mainstream school of thought regarding the role of imprisonment.4
Rehabilitation assumes a few points. Firstly, it possesses a belief that all persons are able to be reformed. All people have the potential to become fully functioning members of society. Secondly, rehabilitation assumes that society holds the moral authority to posit better lifestyles for convicted persons. This is a noble position, and with the right moral compass, it is the most advantageous use of incarceration for all parties.
Rehabilitation is difficult for anyone, whether one is overcoming a substance-abuse problem or a dangerous lifestyle; however, incarcerated persons encounter unique challenges in the rehabilitation process. Mental healthcare in prisons is often "low-quality and difficult to access."5 And as the Stanford Prison Experiment famously highlighted, incarcerated individuals often face dehumanizing experiences while serving their sentence. For those in jail and prison, the combination of these two factors leave these individuals vulnerable to the dangers of poor mental health. One of the many acts which people not incarcerated can do to assist those who are is to extend forgiveness.
Those directly affected by someone incarcerated can consider reaching out and offering forgiveness to the convicted individual. This is no easy process for anyone, and not every person is at a place where they can truly forgive their perpetrator. It is understandable that someone may not be ready to forgive; all wounds heal at different speeds and in different fashions, and that is okay. But if one believes they can provide forgiveness, they should attempt to make contact with the offender to let them know they have found forgiveness. Forgiveness bears an extremely human quality which can bring relief to someone with little access to mental healthcare who is struggling with guilt. Any degree of forgiveness could be the exact catalyst needed to help a convicted person see the potential for a better future.
Social Reintegration
The second point where forgiveness can make a large difference is in social reintegration. As an individual is released from prison or jail, they may encounter a whole host of new problems: the world may have drastically changed since they were first incarcerated, skills may have been lost which they possessed before incarceration, and there is a need to learn how to navigate the world with a criminal record. If a convicted individual is not able to overcome these obstacles, they will face isolation to a degree comparable to actual prison.
As with rehabilitation, forgiveness can become a critical tool in assisting convicted persons in their reintegration into society. In our consumerist system, we are constantly led to compare and evaluate our thoughts, products, and skills against other entities. For convicted persons, it is difficult to compete in the market square because of the unfavorable tag of a criminal record.6 Many times, employers, distributors, and other parties in power will unjustly use this tag to write off individuals as soon as they are associated with a criminal record. It is essential to not use the broad-stroke checkbox of "Do you have a criminal record?" as a singular strain to label individuals. Refraining from using this governor is great, but it is not an act of forgiveness — it is fairness. An act of forgiveness is one step further; it is when a person brandishes a criminal record which could have direct negative implications, but an employer, manager, etc. believes the applicant has risen above their past mistakes to become a viable, worthwhile candidate for a position.
Let's personify fairness and forgiveness. Fairness is when a sixty-year-old man with a criminal record for underage drinking from forty years prior applies for a job as a bank teller, and he is given fair consideration against other applicants. Forgiveness is when a sixty-year-old man with a single conviction for petty larceny from forty-years prior, a crime which directly impacts one's trustworthiness, applies for a job as a bank teller, and he is also given a fair consideration given the elapsed time and behaviour since the incident. The first example should not be praised so much as it should be expected; the second should (rightfully) be praised and modeled by others.
Why Choose Forgiveness
A very logical follow-up to these points on forgiveness is the question of "Why?" What incentive is there to forgive someone who wronged me or to not exclude convicts?" From a practical standpoint, forgiveness is a gift which does not always have a positive reciprocal value for the giving party. In some cases, though, there are clear quantifiable benefits; if one is willing to work with individuals who are rebuilding themselves following a criminal past, a whole new pool of highly distinguished applicants could be opened up. Other times, the immediate benefits may be mute.
The story of Christ is the epitome of forgiveness. Jesus was aware of his imminent death, and he bore no malice towards his perpetrators. As he was nailed to the cross, he cried out, "Father, forgive them, for they know not what they do" (Luke 23:34 NIV). His forgiveness extended even to those who drove stakes into his hands. What did his forgiveness produce? Nothing for himself, but everything for them.
So why bother to follow his example? Jesus sums it up perfectly in the much-quoted "Lord's Prayer" in the Sermon on the Mount. He asks of the Lord, "And forgive us [of] our debts, as we also have forgiven our debtors."7 Under Christ's gift of forgiveness, we have a duty to continue his work and display the same love he showed us. Paul the Apostle reminds us in Colossians 3:13: Bear with each other and forgive one another if any of you has a grievance against someone. Forgive as the Lord forgave you (NIV). Christ's forgiveness towards us should not make us prideful, but rather, it should serve as a constant reminder of the depths of Christ's love for us. The Bible asserts we are all depraved, equal in our guilt before God, regardless of one's life here on Earth.8 Forgiveness is an admission of this position, and it signals to others that we are all attempting to better our lives, one step at a time.
Forgiveness is an essential component to help reform the lives of convicted persons. These individuals face a great deal of isolation from their past actions, and forgiveness serves as a tool to liberate them from the darkness. Rehabilitation asks those directly-impacted by the actions of the convicted to forgive the offenders in hopes of beginning the healing process. Full social reintegration requires community members to forgive individuals and help them close out one of the final chapters of their conviction. I now understand why Joe called for forgiveness: without it, he could never leave jail. Forgiveness is not an easy road, but it is necessary for our society and beautiful when offered.
Notes:
Peter Wagner and Wanda Bertram, "'What Percent of the U.S. is Incarcerated?' (And Other Ways to Measure Mass Incarceration)," January 16, 2020.
"Trends: The Hidden Story of Rising Time Served," Urban Institute, July 2017.
Matthew Friedman, "Just Facts: As Many Americans Have Criminal Records As College Diplomas," November 17, 2015.
Etienne Benson, "Rehabilitate or Punish?," Monitor on Psychology, 34, no. 7 (2003).
"Health," Prison Policy Initiative, May 29, 2020.
Christy Visher, Sara Debus, and Jennifer Yahner, "Employment after Prison: A Longitudinal Study of Releases in Three States," Urban Institute Justice Policy Center (2008).
Matthew 6:12 NIV
Romans 3:23