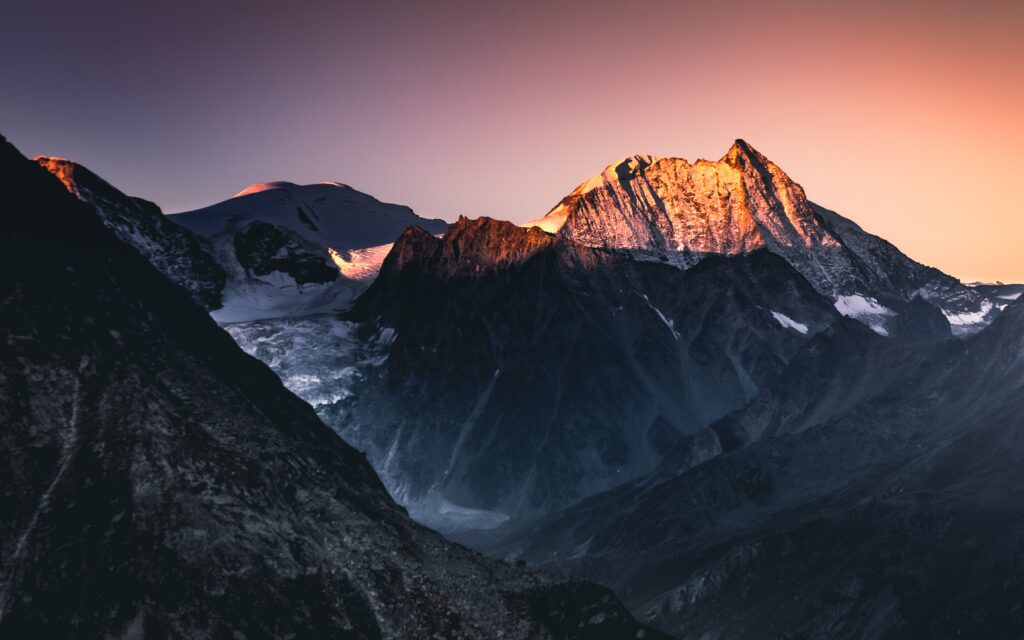 What is shame?
A small voice whispers, "something is wrong with you; you should be better; you should have it all together." Many of us have heard this whisper of insufficiency whether it concerns our appearance, emotions, or behavior. At the core of these whispers, there are lies that tell us we are unworthy of love. These are feelings of shame telling us we should not feel weak, or we should look a certain way, or that we should meet certain expectations. Even if it is sometimes difficult to recognize, shame subtly influences many of our daily decisions and surrounds nearly every facet of our culture. Psychologist and shame researcher Brené Brown describes it as "an epidemic in our culture,"1 but despite its prevalence, the feelings of unworthiness that shame induces make it taboo.
Brené Brown defines this taboo feeling of shame as an "intensely painful feeling or experience of believing that we are flawed and therefore unworthy of love and belonging." It is distinct from guilt in that shame is deeply connected to self, whereas guilt is associated with behavior. Guilt tells us that we did something wrong and therefore shapes future action in our lives by encouraging change from past behavior. The difference between guilt and shame lies in the difference between action and identity. While guilt focuses on an action, shame tells us that our very being is wrong. While guilt can lead to repentance and freedom, shame grows with secrecy and silence, and left alone, can lead to addictions, depression, eating disorders, and suicide. To combat such struggles, many modern psychologists offer solutions that are found within oneself.
What solutions are offered for shame?
Psychotherapist Dr. Bernard Golden offers some such self-help solutions including becoming more attuned with your inner critic, recognizing feelings of shame to show yourself compassion, forgiving yourself for your feelings, or recognizing that you are not alone in your feelings.2 Knowing yourself well enough to recognize the root of our feelings and learning to show yourself compassion are good ideas, but they fail to give a reason for the presence of shame in our lives. Author Michael Lewis in Shame: the Exposed Self argues that the three best ways to overcome shame are denial and forgetfulness, laughter, and confession. He writes that the "simplest method to cope is to allow shame to dissipate with time. People do this by removing themselves from the shaming situation, if and when they can, and then allowing shame to dissipate by itself."3 While none of these "solutions" are inherently bad ideas, simply allowing shame to dissipate is not always feasible; they again lack a substantial reason for the presence of shame itself and ultimately rely on the power of self to overcome shame.
How does Christianity deal with shame?
Christianity not only acknowledges the presence of shame, but also provides a reason for its presence and an opportunity of freedom. Shame entered the Biblical narrative as soon as sin entered the world when Adam and Eve disobeyed God. When they sinned, they became aware of their brokenness and were filled with shame. For the first time since creation, they had an instinct to hide from God instead of running towards him and that instinct persists in our world.
Along with the instinct to hide, shame writes a narrative of isolation in our hearts pushing us away from God and from community. At its core, shame tells our hearts we are unworthy of being seen. This feeling can snowball into a plethora of emotions including anger, frustration, and even shame for feeling shame. In these moments, it can be exceptionally difficult to see God's goodness and believe that he is a faithful, trustworthy God. Author and therapist K.J. Ramsey writes that "Shame wants us to live divided, dishonest, disembodied lives, to treat our bodies and stories like failures to conceal, to let our lips say we believe God is good while our hearts stay discouraged in the dark."4 Feelings of unworthiness can cause us to hide our true feelings because shame convinces us those feelings are unwarranted or will tarnish our reputation.
This desire to hide our true feelings and live with a mask of false fineness disrupts healthy community because we do not allow anyone to see our pain. The resulting isolation can be deafening. Shame-induced isolation is not the type of isolation such as when Jesus went in solitude to pray, but an isolation where we are left to our own devices and even more susceptible to destructive lies because we shut ourselves off from voices of truth.
For Christians, the story does not end with self-help. Instead, the gospel of Jesus Christ acknowledges our shame and provides a reason for shame – sin – and offers hope for healing from shame through the work and presence of Jesus. Christianity acknowledges the reality that we live in a broken world with broken people, but unlike many other religions, Christianity does not require us to clean ourselves up, to wipe away our own shame, to put ourselves back together before coming to God. On the cross, Christ bore the full weight of our sin and shame meaning that on our darkest days when we feel utterly alone, Christians can rest in the certainty of Christ's work and companionship. In such moments of loneliness and solitude, God counters the lies of shame with the truth that we are not alone, we do not have to hide, and we do not have to heal ourselves. The narrative shame writes of isolation and unworthiness is transformed into a narrative of hope and rescue by Christ.
Scripture is unequivocal about God being the only means of true rescue from sin and shame. In Paul's letter to the church at Ephesus, he explains how Christians are transformed by Christ's work writing, "And you were once dead in your trespasses and sins … but God … made us alive together with Christ."5 Paul says here that only Christ frees people from the shackles of shame. While we continue to live on this earth, we will experience guilt for the wrong we do, but such guilt can safely lead to repentance because Christians can rest assured in the forgiveness of Christ.
With a full understanding of guilt and shame, there is a path forward of hope for a full life. As a Christian, I believe we need dependence on God, not self-sufficiency. Rather than seeking to fix our problems by our own strength inside ourselves, Christians find their healing in the God we believe to be the sovereign Lord over all, sustainer of life, and hope for humanity, a God who can never be turned away by the depths of our shame. He longs to rescue his children and see them live honestly in community in true freedom from the power of shame.
Notes:
Brown, Brené. "Listening to Shame." Ted Talk. TED2012.
Golden, Bernard. "Overcoming the Paralysis of Toxic Shame." Psychology Today, Sussex Publishers, 22 Apr. 2017.
Lewis, Michael. Shame: the Exposed Self. Free Press, 1995. 127
Ramsey, K.J. This Too Shall Last: Finding Grace When Suffering Lingers. Zondervan Reflective, 2020. 54-55.
Holy Bible: English Standard Version. Crossway Bibles, 2001. Ephesians 2:1,4-5