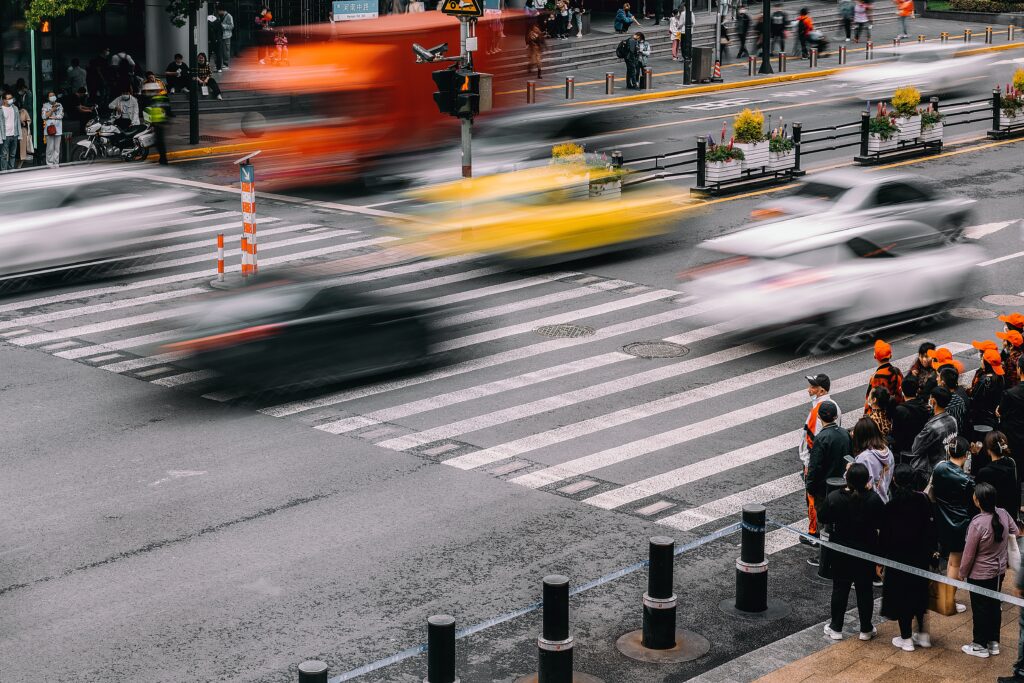 Imagine a Vanderbilt student on a late August day: more running than walking to class, glistening with sweat in the late morning sun, entrapped internally in racing thoughts yet subject externally to the growing buzz of campus.
This was me. The pace of my sneakers hitting the pavement exemplified my belief that if I was not hurrying, I was not "hustling" enough. The sweat building up on my lip represented my tendency to pack my morning schedule, albeit with good things, neglecting any form of breathing space in my agenda. The race in my brain reflected my frantic days, frequently jumping ahead from the present moment to the seemingly endless list of to-do's.
Despite this being my usual state, there was something different about this day. For the first time ever in my life, the rush did not feel good in my body, mind, and spirit. Thrown back into the whirlwind of college after a summer saturated with rest, I felt my body desiring to slow down physically to the nostalgically slow pace I experienced mentally and spiritually throughout the summer. In this moment, it became quite clear to me what I hoped to, and needed to, lean into throughout my sophomore year: the slowing of myself.
In 2021, the world finds itself in a dissonant moment. After experiencing a pandemic that blurred all lines between work and leisure, society is simultaneously obsessed with productivity and burned out with endless work. It is built on "hustle culture" and the constant pressure to be successful through the "grind," yet it praises self-care and balance arguably more than it ever has. Perhaps the most persuasive evidence of society's nonstop pace is the physical toll it has taken on our bodies. 55% of Americans are stressed daily, with 52% of Generation Z suffering from diagnosed mental health issues. [1] What is worse, however, is that our daily stress impacts our lives far beyond our present moment; chronic stress has been proven to increase the risk of many long-lasting health concerns, such as anxiety, muscle tension, heart disease, sleep issues, and depression. [2] Along with the wave of stress and its subsequent physical ailments has arrived another wave in its wake: society's attempts to mitigate its harm. This wave offers a wide variety of solutions such as self-care methods, greater push for therapy, and increased sensitivity to the consequences of stress.
However, fighting hustle culture is complicated by the reality that its stress-promoting narrative affects every individual uniquely. Thus, it appears that there is no singular solution, form of self-care, manner of therapy, or blanket of acceptance that can fully address the impact that stress has on every American. The intense yet diverse manifestation of stress in our society therefore begs us to raise the question: does our stress reflect a deeper underlying issue?
To this, Christianity offers a response: our physical battle with stress exemplifies our spiritual need for a richness of rest that human-crafted solutions do not provide. Self-care, therapy, and sensitivity provide necessary balance to the destructive narrative of hustle culture; however, as solutions to stress, they are incomplete. Thus, the Christian perspective undergirds their foundation by addressing the daunting reality that physical solutions to stress cannot satisfy spiritual needs for divine rest. The endless cycle between burnout and temporary relief reveals that tangible solutions offer quick fixes where deeper healing is required. The fact that the human soul is created for a kind of rest that is never adequately quenched by physical solutions reveals its divine design: only dependence on the Creator can give a heart the rest it craves. Written by the prophet Isaiah, Isaiah 40:30-31 declares a truth essential to living with hope in today's tiring world: "Even youths shall faint and be weary, and young men shall fall exhausted; but they who wait for the Lord shall renew their strength; they shall mount up with wings like eagles; they shall run and not be weary; they shall walk and not faint." [3] This passage promises the human heart the rich rest it craves but cannot satisfy with physical solutions alone.
The richness of this rest lies in its nature: it has nothing to do with one's ability to cultivate it and everything to do with one's willingness to wait on the Lord and trust that He will supply it. If we experienced anything in the pandemic, it was the intense realization that we are not in control of nearly as much as we believe ourselves to be. Stress was no stranger before the pandemic, but through the pandemic, it moved in with an unrelenting force and settled comfortably into the hearts of millions. However, the life-changing truth of Isaiah 40:30-31 is that a wearied, exhausted, stressed-out life is not the only option. When one waits on the Lord, he or she is promised to be renewed in strength. In this way, an individual's access to satisfying rest does depend on his or her implementation of partial, physical solutions; instead, this rest is received as a result of choosing the Lord and His offer of renewal.
To experience this renewal, the key word in Isaiah 40:30-31 is "wait." So often, renewal is foregone because of our unwillingness to wait in discomfort. In fact, renewal implies, and even requires, that there be a preceding season of lacking, of waiting for something more. Yet the promise in waiting is not an empty one. Scripture promises that the Lord's steadfast love "never ceases," His mercies are "new every morning," and His goodness extends to everyone who seeks Him. [4] With this truth in mind, individuals can experience spiritually-fulfilling rest by depending on a God who promises to be faithful, instead of depending on themselves or the partial solutions to physical stress evident around them.
In my current season, the reward of waiting on the Lord is not immediate or glamorous; just learning to slow myself enough to wait requires patience and faith to daily choose a rest greater than the kind offered by physical approaches. However, the reward in seasons of waiting is promised renewal. Jesus promises renewal to my desperate heart when I wait on Him and trust His timing. He promises renewal to the deep desires of my heart for rest spiritually, so that even when the external pressures of a productivity-obsessed culture creep in and threaten with stress, there is rest for my spirit internally. The beauty that my season of waiting is teaching me is that slowing myself is not easy, but the Lord's promise of renewal proves it worthy. Indeed, waiting upon the Lord requires slowing myself down. As much as I have tried to whiteknuckle my way around it, following Jesus requires a different pace than the race of the world. It is only when I slow my own pace that I can see above the waters of my immediate circumstances and out to the beautiful abyss of eternity with a faithful Father who provides renewal. Perhaps slowing ourselves is not falling behind like our hustle culture insists. Perhaps it is actually how we best move forward, waiting upon the Lord with confidence in His promise of rich rest for our souls.
---
Notes:
[1] Milenkovic, Milja. "42 Worrying Workplace Stress Statistics." The American Institute of Stress. The American Institute of Stress, September 25, 2019. https://www.stress.org/42-worrying-workplace-stress-statistics.
[2] Mayo Clinic Staff. "Chronic Stress Puts Your Health at Risk." Mayo Clinic. Mayo Foundation for Medical Education and Research, July 8, 2021. https://www.mayoclinic.org/healthy-lifestyle/stress-management/indepth/stress/art-20046037.
[3] Isaiah 40:30-31, English Standard Version.
[4] Lamentations 3:22-23, English Standard Version.