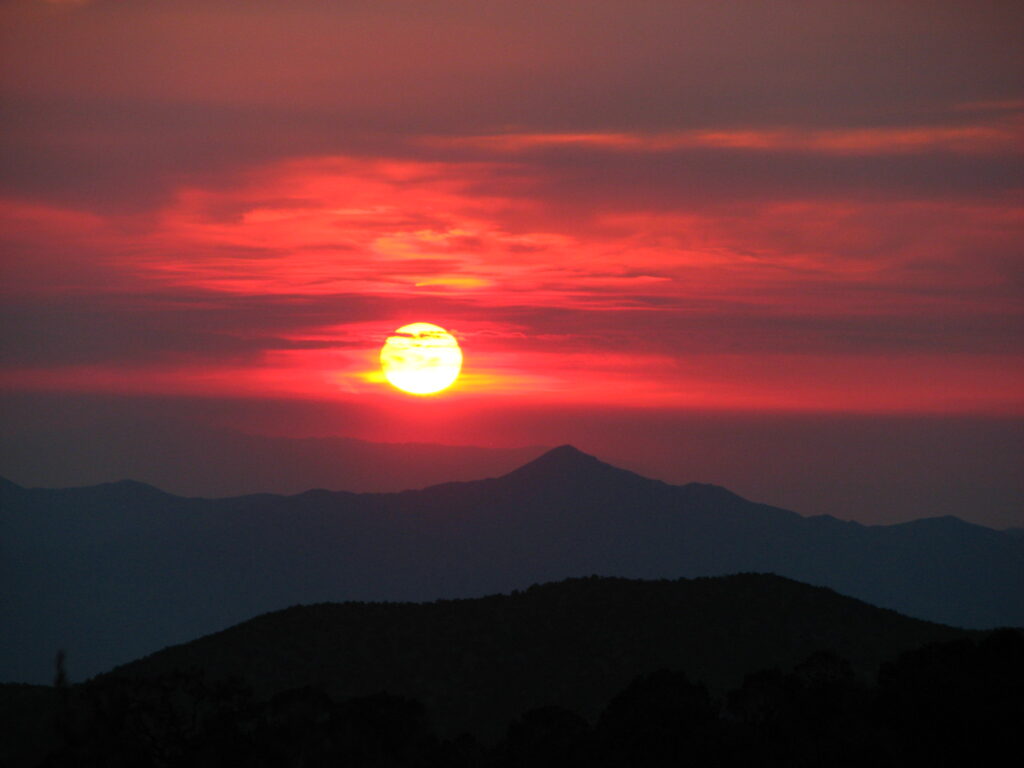 Whether we realize it or not, we're all on a quest to discover who we are. We categorize ourselves in a multitude of ways: gender, race, generation, college major, career, political party, zodiac sign, Enneagram number, Hogwarts house. We take tests to tell us which of just sixteen personalities we are, what our learning style is, what kind of breakfast food matches our personality. This extends even into the professional sphere, where eighty-nine of the Fortune 100 companies use the MBTI personality test for hiring or workplace processes to "identify strengths" or "build teamwork." [1] We seem to love sorting ourselves into confined boxes and drawing conclusions about ourselves and others based on these self-assigned labels.
But why?
Some might say that it is simply an obsession with the self—that we love looking in the mirror and seeing something positive reflected back. Indeed, a study by Sedikides (1993) found that the most prevalent motive for self-evaluation was self-enhancement—finding favorable knowledge about oneself. However, the same study found that self-evaluation is also primarily driven by self-assessment (accurate self-knowledge) and self-verification (certain self-knowledge). [2] In other words, our attraction to categorizing ourselves is a manifestation of our need to know—truly and undeniably—who we are. From the increasingly-ubiquitous MBTI to the seemingly inconsequential Buzzfeed quizzes popping up on our Facebook feeds, these tests are often an attempt to satisfy our deepest longings to feel seen, useful, and valuable. We want to be validated, to be truthfully understood, to feel that we are unique and yet not alone.
However, most of us find that these tests, which promise to tell us who we are and why we do what we do, fall short of such lofty expectations. We desire certainty of knowledge (self-verification), but the answers to such personality tests can change moment by moment; even one of the most popular test sites, 16personalities.com, admits that "the environment you are in shapes your personality in a certain way, forcing you to develop traits and habits that might be foreign to your type" and that "you can (and should!) change the aspects of your personality that you are unhappy with." [3] We are all dynamic individuals and have potential to change given certain circumstances, so it's really not shocking that humanity can't be sorted perfectly into a finite number of boxes.
As for accurate self-assessment, we're at least somewhat aware of the complexity of our own hearts and brains, so perhaps we're just looking for something to simplify that overwhelming matrix into something more comprehensive. However, we read the descriptions of our MBTI type, our Enneagram number, our zodiac sign, and find that they don't quite fit. As Paul (2010) puts it, "personality tests cannot begin to capture the complex human beings we are," and furthermore, they often "fail to meet basic scientific standards of validity and reliability." [4] Indeed, though some psychology-based tests have shown occasionally reliable results in accuracy, results are often skewed by a variety of factors, change over time, and lack predictive power. [5] [6]
But what about self-enhancement? Personality tests certainly tend to give us more flattering pictures of ourselves than we perhaps deserve, but most of us are aware that external sources of identity, whether given by tests or by people in our life, fall short in accuracy more often than not. Even with close friends or family, it's easy to feel that they don't fully understand the way we operate, and we can't help longing for something more to make us feel completely, accurately, and lovingly known.
It would be easy to conclude, then, that the only person who can truly understand you is yourself. Society, particularly American society, puts a high emphasis on self-reliance and independence, with a general sentiment that most people are only out for themselves and not to help others. [7] Motivational blog posts and websites tell us that "the only person you can trust is you," so you "need to take [the] time to understand the only person you have: yourself." [8] [9] However, research has found that self-reflection positively correlates with depression when the individual has a strong desire for an absolute knowledge of the self. [10] We are led into greater despair when we attempt to uncover a rigid definition of who we are, perhaps because we are simply unable to ever fully understand ourselves. Similarly, Philippi and Koenigs (2014) found that "moderate levels of self-reflection support normal social and affective functioning," but "both heightened and diminished self-reflection may contribute to mental illness." [11] Self-reflection is an important, "healthy aspect of self-consciousness" and, in moderation, enables us to "make effective decisions in a dynamic and uncertain world," but even we ourselves cannot meet the promises of self-enhancement, self-assessment, and self-verification that drive our quest for self-knowledge. [12] [13]
But where personality tests and self-focus fall short, the Christian perspective offers a solution that satisfies our desire for favorable, accurate, and certain self-knowledge. We struggle with our weaknesses and complexities; the Bible tells us that "all have sinned and fall short of the glory of God," but also that "while we were still sinners, Christ died for us." [14] [15] When we feel like no one truly knows us, we are told that God knows when we sit down and when we rise up, and He discerns our thoughts from afar. [16] When we feel useless and unknown, we are told that just like parts of the body, we all have different gifts and functions, and even the parts that seem to be weaker are indispensable. [17] When we feel insecure and unlovable, we are told that we are "fearfully and wonderfully made," and that even two sparrows "will not fall to the ground apart from your Father," but we "are of more value than many sparrows." [18] [19] Through the gospel, we are told, accurately, that we are sinners with shortcomings and flaws. However, we are also told that we are favorably known and loved by God—and that love is not dependent on our performance, which varies day by day, but on the certainty of God's steadfast, unfailing love. [20]
Personality tests and other forms of healthy self-reflection can allow us to relate to and connect with people, but their inherently simplistic nature limits their ability to encapsulate the complexities of who we truly are. Our love for such identities, however, points to a deeper longing to be fully known and understood, and it reveals the painful truth that we are simply unable to truly know ourselves enough to fulfill these needs. But the Bible offers us a self-image that surpasses any other—one in which we are validated, truthfully understood, told we are unique and yet never alone. We are set free from the confusion of self-knowledge, we are fully known by the very God who created us, and we are loved—favorably, accurately, certainly, completely—more than we could ever imagine.
---
[1] Nguyen, Janet. "How Companies Use the Myers-Briggs System to Evaluate Employees." Marketplace (blog), October 30, 2018.
[2] Sedikides, Constantine. "Assessment, Enhancement, and Verification Determinants of the Self-Evaluation Process." Journal of Personality and Social Psychology 65, no. 2 (1993): 317–38.
[3] 16 Personalities. "Is It Possible to Change Your Personality Type?" Accessed November 17, 2021.
[4] Paul, Annie Murphy. The Cult of Personality Testing: How Personality Tests Are Leading Us to Miseducate Our Children, Mismanage Our Companies, and Misunderstand Ourselves. Simon and Schuster, 2010.
[5] Capraro, Robert M., and Mary Margaret Capraro. "Myers-Briggs Type Indicator Score Reliability Across: Studies a Meta-Analytic Reliability Generalization Study." Educational and Psychological Measurement 62, no. 4 (August 1, 2002): 590–602; Newgent, Rebecca A., Patricia H. Parr, Isadore Newman, and Kristin K. Wiggins. "The Riso-Hudson Enneagram Type Indicator: Estimates of Reliability and Validity." Measurement and Evaluation in Counseling and Development 36, no. 4 (January 1, 2004): 226–37.
[6] Boyle, Gregory J. "Myers-Briggs Type Indicator (MBTI): Some Psychometric Limitations." Australian Psychologist 30, no. 1 (1995): 71–74.
[7] Rainie, Lee, Scott Keeter, and Andrew Perrin. "Trust and Distrust in America." Pew Research Center, July 22, 2019.
[8] Priya, Chan. "You Only Have Yourself." Medium (blog), January 24, 2020.
[9] Elite Daily. "The Only Person You Can Depend On Is Yourself." Accessed October 24, 2021.
[10] Şimşek, Ömer Faruk. "The Relationship Between Language Use and Depression: Illuminating the Importance of Self-Reflection, Self-Rumination, and the Need for Absolute Truth." The Journal of General Psychology 140, no. 1 (January 1, 2013): 29–44.
[11] Philippi, Carissa L., and Michael Koenigs. "The Neuropsychology of Self-Reflection in Psychiatric Illness." Journal of Psychiatric Research 0 (July 2014): 55–63.
[12] Şimşek, Ömer Faruk. "The Relationship Between Language Use and Depression: Illuminating the Importance of Self-Reflection, Self-Rumination, and the Need for Absolute Truth." The Journal of General Psychology 140, no. 1 (January 1, 2013): 29–44.
[13] Guess, C Dominik, Sarah J Donovan, and Dag Naslund. "Improving Dynamic Decision Making Through Training and Self-Reflection." Judgment and Decision Making 10, no. 4 (July 2015): 284–95.
[14] Rom. 3:23 (ESV).
[15] Rom. 5:8 (ESV).
[16] Ps. 139:2 (ESV).
[17] Rom. 12:3-8 (ESV).
[18] Ps. 139:14 (ESV).
[19] Matt. 10:29-31 (ESV).
[20] Ps. 13:5; Ps. 21:7; Ps. 32:10; Ps. 94:18 (ESV, NIV).